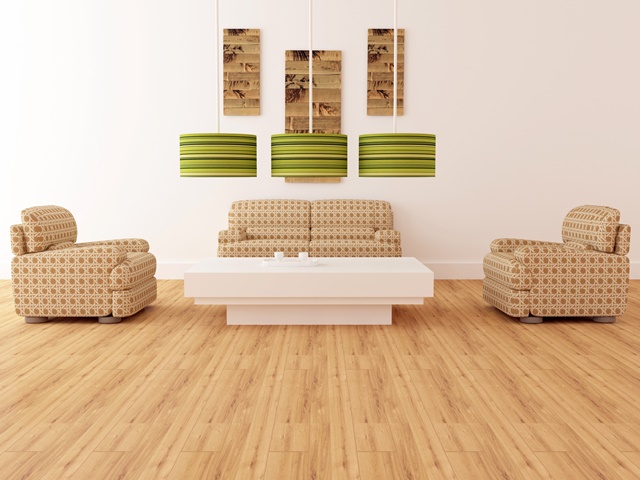 It's difficult to keep up with the latest trends. They change every day. Obviously, you can't change your flooring every day, but if you're looking to update your home, you might as well go with the stuff everyone loves, right? Here are six of the top flooring trends for 2016:
Reclaimed Materials – If you can reclaim it, use it. With the push toward eco-friendly construction growing stronger by the year, the desire for recycled materials also grows. This is especially applicable to reclaimed hardwood floors, particularly because of the rustic, natural look and feel.
Bamboo – This is a fairly recent development in flooring. It is one of the most vastly textured materials on the market, which works wonders with the trend toward creative design in the home. It's also durable, and eco-friendly.
Cork – Speaking of eco-friendly, this stuff isn't just for shutting wine bottles. It's made of tree bark that grows back every three years, so it's a great trend for the environment; and it's soft, provides great sound-deadening, and adds a lot of great texture to your home (which is also a trend).
Large Tiles – Gone are the days where every ceramic tile floor is a checkerboard. People everywhere are falling in love with larger tiles, rectangular tiles, variable-size tiles…basically, tile is getting way more exciting. Just go with it!
Concrete – Yes, I did say concrete. No, that's not a typo. Just look around at all the new restaurants, coffee shops, breweries, etc. Concrete is cool! Basically, any floor that brings an industrial flare to your house is on point. It can be stained, painted, finished to fit just about any room. Also, it will last forever.
Luxury Vinyl – Vinyl is no longer just that cheap alternative to wood. Due to enhanced imaging and manufacturing technologies, vinyl flooring looks more real all the time. It also gets stronger, more pleasantly textured, and more environmentally friendly all the time. Better yet, it's incredibly easy to clean and maintain!
It's hard to keep up with the latest fashion trends, whether it's flooring or personal accessories. What's not hard is getting that new floor installed by Twin Flooring. Just give us a call, and we'll keep your house up to date!